Jon Carrow grew up in Colorado and elsewhere in a military family, and returns to Colorado for high school class reunions. He served on active duty in the Navy and then in United States Army Nurse Corps during a 28 year career, with tours at Fort Leavenworth, San Antonio, Hawaii, Walter Reed Hospital in Washington, and two tours in Korea.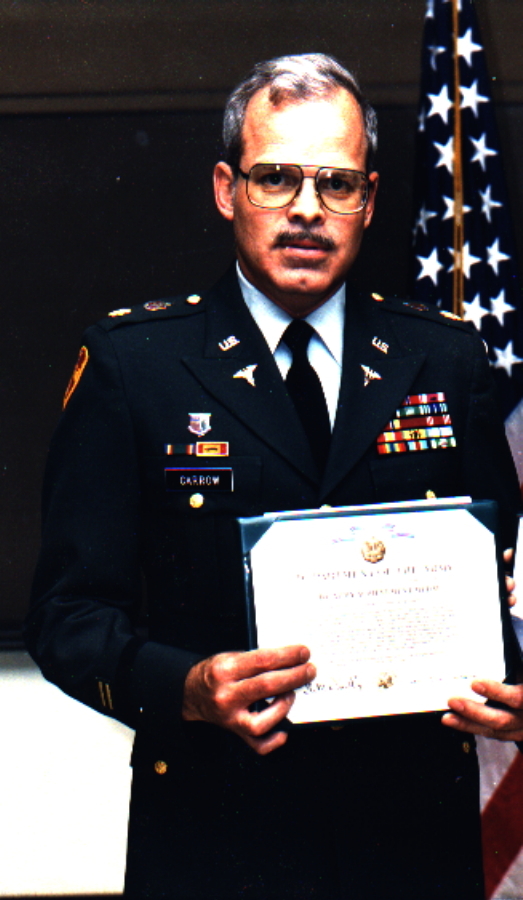 xx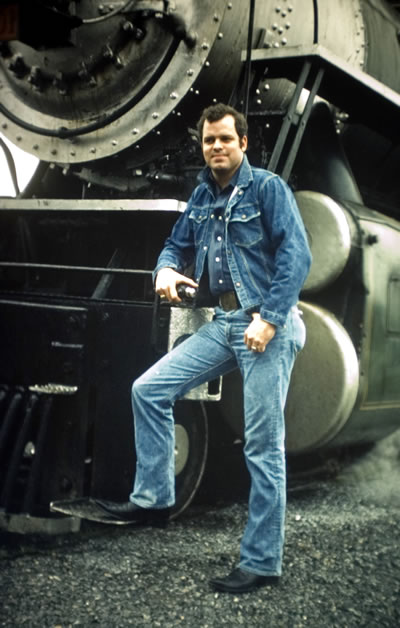 Jon holds bachelor's degrees in History and Nursing from the University of Kentucky and a Master's Degree in Nursing from The Catholic University of America.
He served in the Korean and Vietnam wars and retired
from the United States Army at the rank of Colonel at Walter Reed Army Hospital, where he served as Infection Control Officer and then, after retirement, as a civilian nurse.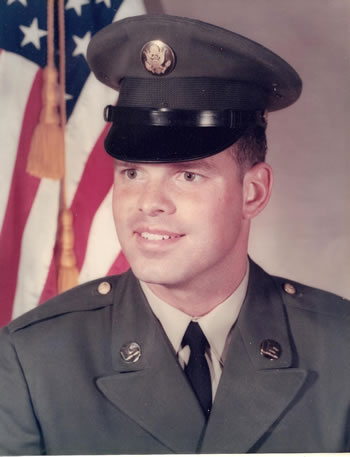 Jon served as a volunteer at the Whitman Walker Center during the height of the AIDS epidemic.
He has three great passions: travel, railroads [full-size and model] and canines of any size or shape. In addition to his military service, he has traveled extensively all over the United States and in Europe by automobile
and trains.
Jon has taken two locomotive engineering classes in Great Britain and made three trans-Canada rail journeys.
He has also taken many cruises, most recently on
the world's largest cruise ship, The Oasis of the Seas,
and then on the Disney Wonder.
Jon and Donn Murphy live in Arlington, Virginia
and Fort lauderdale, Florida, when they are not traveling.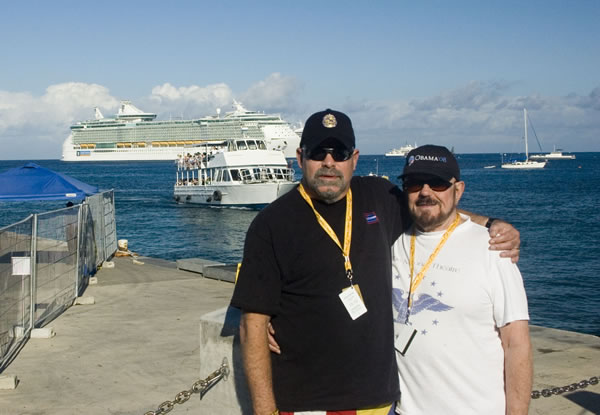 They share their home with their faithful rescue pal, NEWMAN