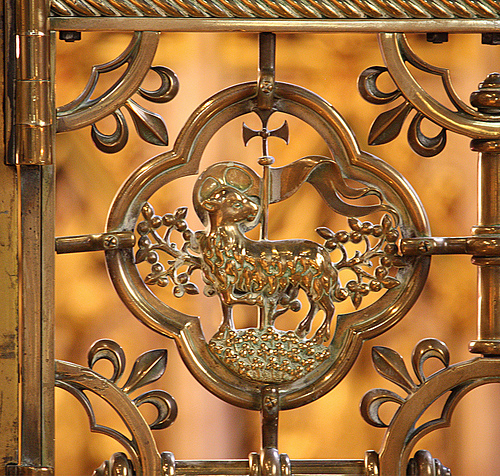 AGNUS DEI - LAMB OF GOD
Agnus Dei - Barber - Mormon Tabernacle Choir
Christians understand Jesus to be the cosmic Passover Lamb, slaughtered to save us from sin
and death.
We believe that unleavened bread becomes His Body, sacrificed for the salvation of the world.
Our singing of the Agnus Dei, as this bread
is broken apart, bears particularly strong Christological significance: the bread is the Lamb of God being sacrificed in order that we might partake of salvation through it, through
the sacrifice which Jesus has made for us.


Dear God,
It is almost unfathomable that You,
the Lord of All Creation, came down to earth as fully human, and fully Divine, and then endured the pain and ignominy of death, broken, and bloody on the cross like a common condemned criminal.
Your sacrificial expiation for our sins opened
the gates to paradise and eternal life for me
and all who hear and obey Your word.
For this I am your eternally grateful servant,
Amen


Image Copyright Details
Next Prayer
Prayer Index
Website Home
(c) 2013 Donn B. Murphy
Contact - Comment - Question? - dbm@nowstar.net