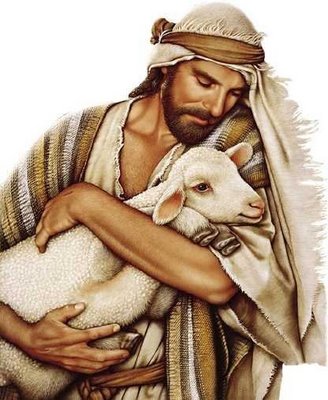 GOOD SHEPHERD
Cherubim, seraphim, ring out your praises,
choirs adoring Lord Jesus, our Master.
Crystalline light chases heavenly hazes
Dawn breaks, and our Godhead appears!
Angels and prophets and saints in your choirs,
honor our Lord with your singing, ringing,
all through the halls of our hopeful desires,
praising His goodness and love!
Send down Your graces, Our Glorious Master,
Please turn us back
from our sins and our failures.
Then guide us on to Your bright greener pastures, to be with You eternity's day!
Amen

Image Ownership Credits
Next Prayer
Prayer Index
Website Home
(c) 2012 Donn B. Murphy
Contact - Comment - Question? - dbm@nowstar.net