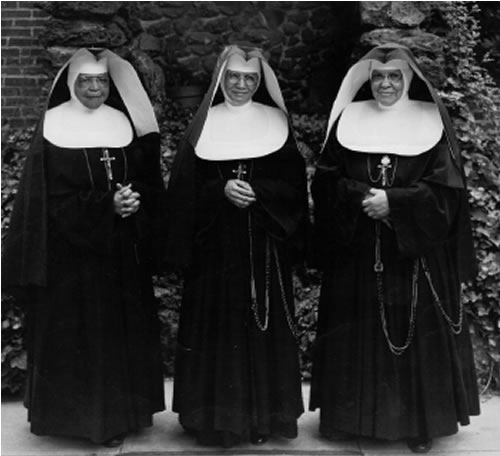 GUARDIAN ANGELS HOME
Dear God,
One of my strong childhood memories was going
with my father to deliver, for the Saint Vincent De Paul Society, boxes of used clothing for the boys at The Guardian Angels Home for Children, a large brick house
on Shrine Park Road south of Leavenworth, Kansas.
You know that the orphanage was operated
by The Oblate Sisters of Providence
from Baltimore. (The structure was still
in use as of 2012, as an apartment house.)
The Home seemed a somewhat sad place,
set among shadowy trees on a dusty lawn.
I have always harbored a sympathetic affection for those sweet black nuns
in their elaborate starchy bonnets,
and the little boys they so lovingly nurtured.

I learned later that the boys who lived there were transported in a flatbed truck
- in all weathers - to an all-black Catholic school at the black Holy Epiphany Parish
in North Leavenworth.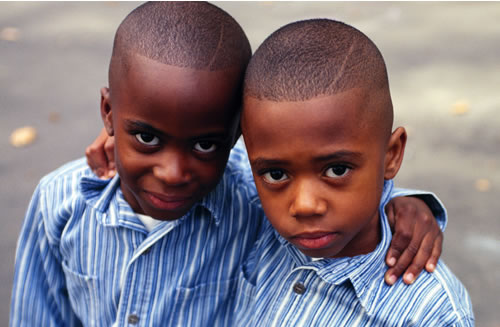 I pray now, God, for those dear good sisters,
and those sweet parentless boys, who lived
in the sad times of segregation in the United States. God, please, bless the glowing souls
of all those loving nuns, and their precious, shining little charges, and give them
in heaven very special comforts and favors which they certainly did not enjoy here
on earth.
All this I fervently ask through my own guardian angel, of You, Lord God,
Our Creator, Our Father, Our Protector,
Our Holy Redeemer.

Amen