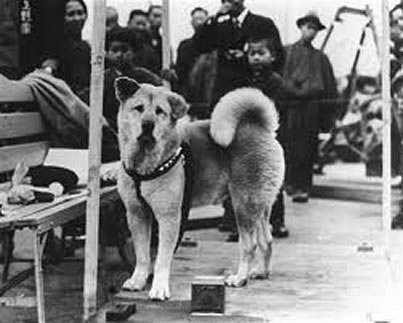 HACHIKO
God of all creatures, let us learn a lesson
from the faithful Japanese dog, Hachiko,
who, for many years, went to the train station
every afternoon, at the precise time to meet his master, Professor Hidesaburo Ueno,
who would be returning home from his work
at Tokyo University.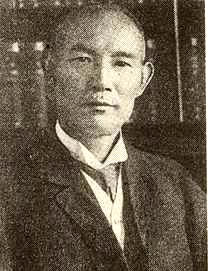 We are told that after the Professor died,
Hachiko continued to go faithfully each day
to the Shibuya Station for nine more years,
waiting daily for his master's usual return...
and then coming home alone at sunset,
until finally - the remarkable old dog died.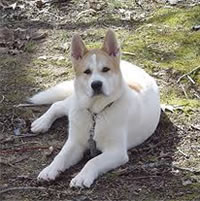 May we, dear Lord, be as faithful and loyal
waiting for You, our Divine Master,
as every day we approach closer
our our own final hour on earth.
I pray that I may be as faithful as was
this dedicated, determined and hopeful animal.
I feel confident that in the grand scheme
of things, this little dog has been rewarded.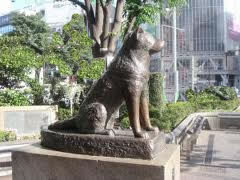 May our constancy, like Hachiko's,
and our ardent love for You, bring us
on our final sunset into Your Divine Presence
and the company of your saints and angels
... and perhaps Professor Ueno?
... and faithful little Hachiko?
for all eternity.

Amen

Image Ownership Credits
Next Prayer
Prayer Index
Website Home

(c) 2011 Donn B. Murphy
Contact - Comment - Question? - dbm@nowstar.net