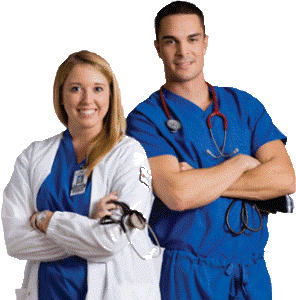 HOSPITAL NURSES
God Almighty, Divine Physician,
Surgeons and doctors, recommend surgery,
make life-or-death decisions, and incisions, remove organs, transplant them, saw bones, stitch their patients back together, prescribe drugs, and make their daily rounds to check up on patient progress.
I pray for them, and commend them
to Your loving care.
They save our lives.
Then it falls to Registered Nurses
to watch over their recovering patients twenty-four hours each day and night.
RN's save our lives, too!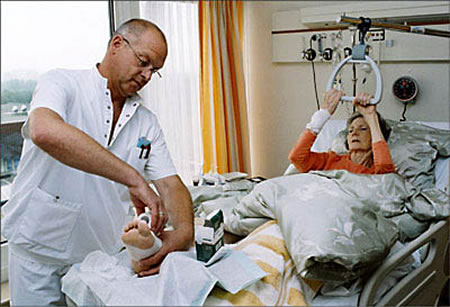 With their nurse aides, they change bandages and bed sheets, dress bed sores,
bathe patients, administer medicines,
give sedatives, serve meals, cool fevers, give soothing encouragement,
take temperatures, monitor heart rates,
inject intravenous medicines,
assist patients in standing, sitting, walking, sleeping, "getting comfortable,"
and "getting well."

They are, indeed, angels of mercy,
whose strong and efficient healing hands
and hearts do Your work here on earth,
the healing mending work of God.
Their finest hours are often tending to us
in our most painfully, cranky, tortured days
and restless, sleepless nights.
I pray for nurses and their assistants,
and commend them to Your very special care,
for care is what they give to others.
They are often present at the bedside
when the Last Sacraments are given,
and the last breath is taken.

They bathe the living,
and they hold the hands of the dying.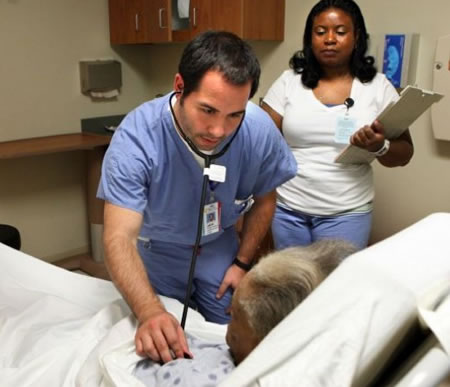 May nurses receive extraordinary blessings from You, dear God in heaven,
for they have been Your handmaidens
and handsmen of health, our Bedside Angels.
Amen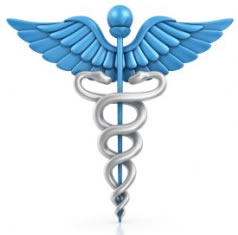 Image Ownership Credits
Next Prayer
Prayer Index
Website Home
(c) 2012 Donn B. Murphy
Contact - Comment - Question? - dbm@nowstar.net