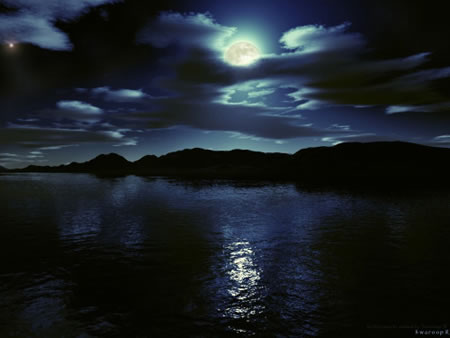 NIGHT PRAYER
Now I lay me down to sleep.
I pray You Lord my soul to keep.
Should I die before I wake
I pray You Lord my soul to take.
Guardian Angel, please keep watch
and guard my mind from evil thoughts,
Keep hellish spirits far away,
and ugly nightmares hold at bay.
Gentle Jesus, hold me tight.
Keep me safe throughout the night.
Let no evil come to me,
but quiet rest and thoughts of Thee.

Refresh my body, rest my mind
With every worry left behind
Awake me then to seek my goal:
Salvation of my precious soul.
Amen

Image Ownership Credits
Next Prayer
Prayer Index
Website Home
(c) Donn B. Murphy 2012
Contact - Comment - Question? - dbm@nowstar.net