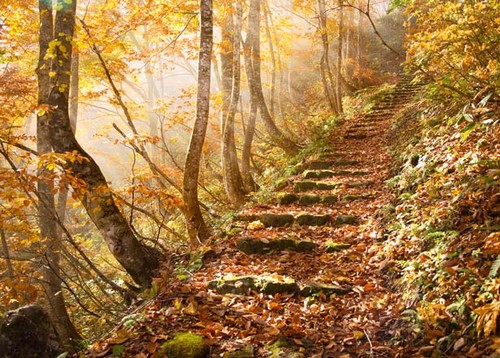 PATHS OF AUTUMN
Life winds down, hills grow steeper.

Breath comes harder, pace slackens.

Autumn aches and rainy regrets arrive
with teary eyes and foggy doubts.

Muscles daydream,
tendons attenuate,
attention grazes,
memory goes undependably AWOL.
The caged soul strains the bonds
of the tired body.
Quiet creeps in, vision mists.
Ears play velvet ear-muff games.
Honesty mocks self esteem.



Your hand, God, is in all this,
slowing me down to "THINK,"
mirroring me for interior reflection.
Apologia pro vita sui:
forgive me for all my life.
I count my few chips
and hope for promissories.
Let me not come up short in the only game
that matters! Fingers Calvary-crossed.
Hands folded; tired.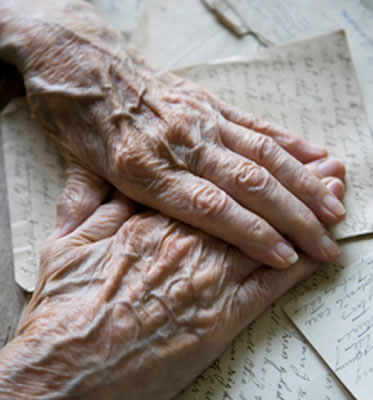 Time still to make some gains though:
some words, some prayers, some deeds,
some friends remembered and encouraged,
and best, amends.
Of dust You made me,
and sent me into the world.
Call me back now, God, to your embrace.
Make me wholly Yours again.

Erase the errant choices, dishonest ploys,
the scalding unkind gossip, the rotten fruits
of sloth and lust and envy and pride.
Re-gild and re-grace my tarnished soul,
dear Christ. Cloak me in Your cast-off
Easter winding sheets.

Lend me a flaming torch of grace
to light my way to You, and set bonfires
of godliness in my heart.
Give me good certainty once again.

Shower bracing graces on my faltering footsteps, and reinforce my weak will
with tendons of spiritual steel,
muscles of prayer, unswerving determination
and vistas of eternal sunrise.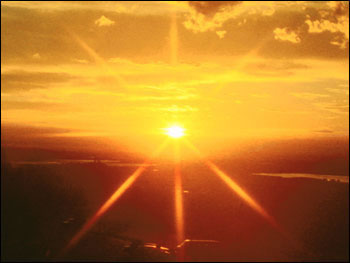 You made me, God and I am Yours.
Please tug me up through the firmament,
Lord Jesus, with your nail-spiked hands.

Please receive me, Holy Spirit,
with the smile of pardon.

Hold me close, my Father,
in Your eternal forgiving embrace.
Take me. Take me! Take me back, Triune God!
Make me Yours forever and ever,
and forever more.

Amen

Image Ownership Credits
Next Prayer
Prayer Index
Website Home