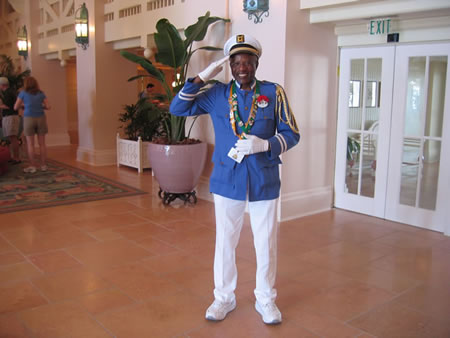 SAINT PETER DISNEY GREETER
Dear Lord,
At the risk of seeming impertinent
let me admit that I like to think
of Saint Peter not only as your angry servant
at the moment he hurled the Ten Commandments into smithereens, but also as in a more sanguine mood as the Keeper of the Keys
to the Kingdom of Heaven,
and the Gracious Greeter at the Pearly Gates.

And so I am reminded of Saint Peter
by the kindly gentleman who welcomes
each lucky guest to Disney's
Yacht and Beach Club, a lovely light-filled luxurious vacation resort with a resonant greetign and a radiant smile.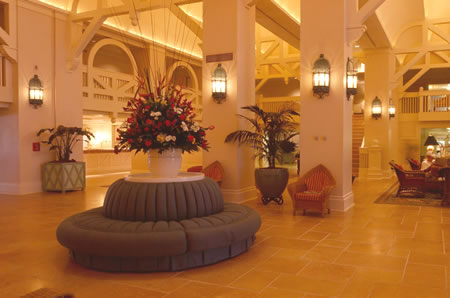 To stay in such a grand place is certainly
to experience "a bit of heaven on earth," where all is clean and all is calm
and all is orderly, (except for the welcome exuberance of excited chattering children!).

I am very grateful to have had the privilege
of visiting this sunny, relaxing respite
from our all-too-busy world.
Thank you, Lord, for happy places
on this sometimes weary, wearing earth,
and for the foreshadowing of eternity
in all those people whose goodness
and graciousness and optimism give us a tiny
glimpse into the joys You have stored up
for us in Your Heavenly "Disney World," exceeding all that we can possibly imagine, but which we can most joyfully anticipate.
Keep me from sin, Lord, so that I may come
at last into Your Son-filled Kingdom.
And God, bless the Greeters and Saint Peters of this sometimes weary world!
All this I pray in faith and love and hope,
Amen



Image Ownership Credits
Next Prayer
Prayer Index
Website Home
(c) 2013 - Donn B. Murphy
Contact - Comment - Question? - dbm@nowstar.net