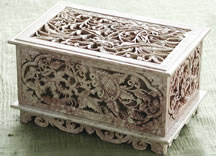 A POEM FOR SIMON
From Give No End of Praise (c)1993
Sister Mary Faith Schuster, OSB 1914-2007



They are sitting at the table
with Simon. It is evening
when she comes in with
the alabaster box of ointment.

"Why do you trouble this woman?"
He says, "For she has done
a beautiful thing to Me."
It is just before the arrest
in the garden.

Today we carry alabaster boxes full of ointment to one another
the beautiful thing to Him.
And He will not let anyone
trouble us. Whatever we do
of love is done to Him
and cautiously do we ourselves

come to believe in beauty,
come to believe we are ourselves
offering it and letting
the skies these harsh
and droughtful days
become something Simon
will never forget.

"I didn't know," he said,
years afterwards. "I didn't know or I never would have
missed what was happening."
But we know and the radiance
fills the house each day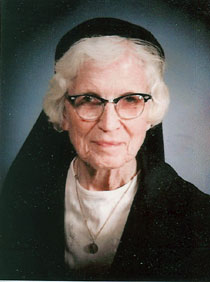 Sister Mary Faith Schuster
1914 – 2007

Image Ownership Credits
Next Prayer
Prayer Index
Website Home
Contact - Comment - Question? - dbm@nowstar.net