Jesus, Christ Crucified,
I am burdened. I am hurting.
I am in the Garden of Gethsemane, suffering
the dark night of Your Soul.
You prayed, "Father, if it be possible, please let this chalice of pain be taken away from me. Yet not my will, but Yours be done."
Give me the strength, dear Jesus, in my own anguish, to say and mean these hard words.
I feel so deep in distress that it seems impossible to to put my heart into that act of surrender.
I say the words, Lord, but give me now
the strength and the spiritual grace
to humbly and lovingly embrace their meaning.
Please, God, deliver me from my present anguish and sorrow. But if that is not
to be, please send a comforting angel
to strengthen me, as Your Father did
in Your own time of grievous agony.

Suffering Jesus, with all my strength,
and all my heart and all my love,
may Thy will be done!
Amen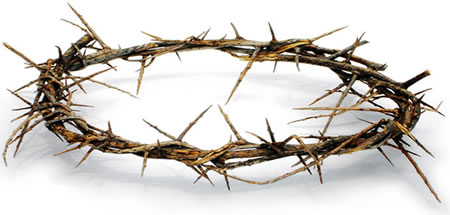 Image Ownership Credits
Next Prayer
Prayer Index
Website Home
(c) 2013 Donn B. Murphy
Contact - Comment - Question? - dbm@nowstar.net