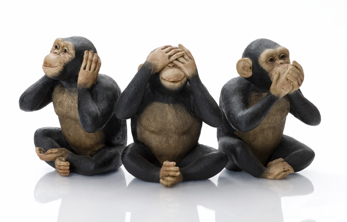 THREE MONKEYS
God of All Creatures, large and small, including clever little monkeys,

"See no evil. Hear no evil. Speak no evil."
Let the wisdom of the three little simians be my guide.
Help me turn away from evil sinful sights,
and conjure no impure images in my mind.

Guard me so that I see no evil. Let me rather look for the good and beautiful
in the world and in all its people.
Let me not listen to those with vipers' tongues and words of dismal hate, calumny,
and ridicule. Let me not hear those who seek to divide rather than to keep whole,
who are pessimistic rather than positive,
who are negative rather than kind and bright
and charitable.

Let me hear those who speak with heartfelt love, inspiring wisdom, and blazing faith.
Seal my lips against gossip and criticism
of others - in whose shoes and paths I have not walked. Let me speak evil of no person.
Help me to stay always on the shining
high road, seeing no oily evil, hearing
no backbiting calumny, speaking no vicious
or dishonest evil of any kind.

All this I pray in deepest love of You,
hoping and trusting always in You,
my great abiding Hope, my loving God,
and my eternal good Redeemer.
Amen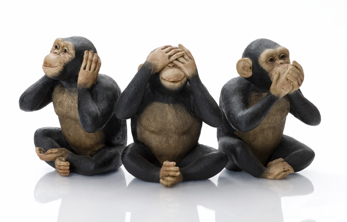 Image Ownership Credits
Next Prayer
Prayer Index
Website Home
(c) 2013 Donn B. Murphy
Contact - Comment - Question? - dbm@nowstar.net