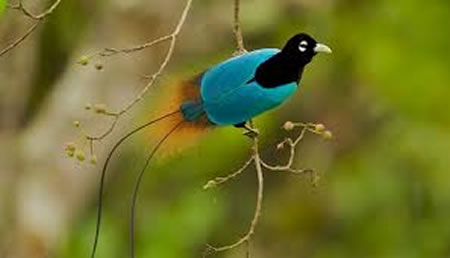 BIRDS OF PARADISE
Dear God of All Creation,
I know that some prayers require no words, but rather simple meditation:
on a religious object, a statue,
a magnificent stained glass window
or a beautiful work of art...
or on a beauty of nature.
I thank you for these inspirations.
Amen

A film can also be the focus of a meditation.
The Birds-of-Paradise Project reveals
the astounding beauty of some of the most exquisitely specialized animals on earth. After 8 years and 18 expeditions to New Guinea, Australia, and nearby islands, Cornell Lab of Ornithology evolutionary biologist Ed Scholes and National Geographic wildlife photojournalist Tim Laman succeeded in capturing images of all 39 species
in the bird-of-paradise family
for the first time ever.

A spectacular record of their monumental undertaking was filmed by Tim Laman and Ed Scholes (below), and Eric Liner, together with the Cornell Lab of Ornithology
and National Geographic magazine.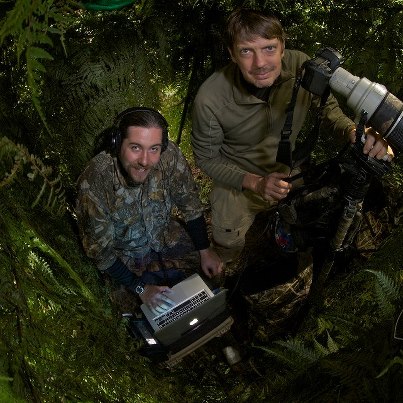 This astonishing footage reveals the Creator at His Most Magnificent. Watching the film
is an intimate and moving engagement
with some of God's loveliest creatures,
hidden in the depth of the forests
of Nicaragua: The Birds of Paradise.
Click here to view the film.
Suggestion: Enlarge the frame to full screen.
Image Ownership Details
Next Prayer
Prayer Index
Website Home
(c) 2012 Donn B. Murphy
Contact - Comment - Question? - dbm@nowstar.net