DEATH AND RESURRECTION
Dear God of Justice and Mercy,
At the hour of my death, please let my soul not be weak-willed, uncommitted, frightened, or luke-warm.
Let me please be firm in my faith now,
and rock solid as my end approaches.
The sands of my time are running out...
My soul is not stained by great crimes
of passion or horrendous sins of hatred,
but is sullied by many ignoble failures
and petty sins of commission and omission
In my past, lapses in honesty, yes.
Insufficiencies of charity, true.
Selfishness, too often.
Unkind gossip about others, unfortunately.
Sins of the flesh, yes.
Lapses of honesty, regrettably,
Negligence and inattention, too often.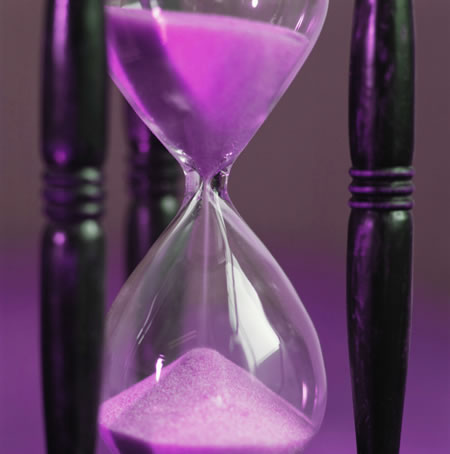 The sands of my time are running out...
Forgive all my shortcomings, I pray,
dear Lord, even those committed long ago
and now forgotten by me.
You have warned us saying "I know your works: you are neither cold nor hot.
Would that you were either cold or hot!
But because you are lukewarm, and neither hot nor cold, I will spit you out of my mouth."
The sands of my time are running out...
Help me dear angels to be more than lukewarm. Lead me to be ragingly hot for the love of my God. Enflame me with burning ardor
and passionate love for Jesus, my only Salvation and my sole Redeemer.
Please wash my soul clean and shining bright.
Oh, God, accept my pledge to sin no more,
my promise to live as Your worthy son.
Let me now be firm in my faith as my end draws ever nearer. When my time comes, let me depart this life peacefully, and join
my family and friends, waiting for me
on the other side, now more of them gone
than remaining here below.
The sands of my time are running out...
I am Yours, Lord, now and forever,
in faith, in Hope, in Love!
Please, please, hold me ever in Your heart.
Amen

Image Ownership Credits
Next Prayer
Prayer Index
Website Home
(c) 2011 Donn B. Murphy
Contact - Comment - Question? - dbm@nowstar.net