DOORWAYS, CHOICES, POSSIBILITIES
How many doors have I entered in my lifetime?
Through how many portals have passed?
Under how many arches have I walked?
In future, Lord,
let doorways, arches and portals
often remind me of the gates of heaven.

May they symbolize for me an entrance
to a new vista, a new vision, a new moment,
an embarkation to new possibilities,
and new opportunities to renew myself
and to redeem myself.
As I travel toward my goal and purpose
in my journey through life toward the blinding passage to eternity, keep me ever mindful
of the day of the final reckoning
in the forecourt of Your heavenly house.
With all my entrances already numbered
in the script of my life, how many yet remain?
Let me meditate on this as I pass through
these counted finite markers on my journey
to Your judgement court.
Guide me, Good God, to avoid the wrong doors,
to exit from the presence of every evil,
and to make every entrance an opportunity
to bring myself closer to finding the keys
to Your kingdom and to gaining Your Eternal Welcome.
Please unlock, for your unworthy servant,
the passageway to paradise.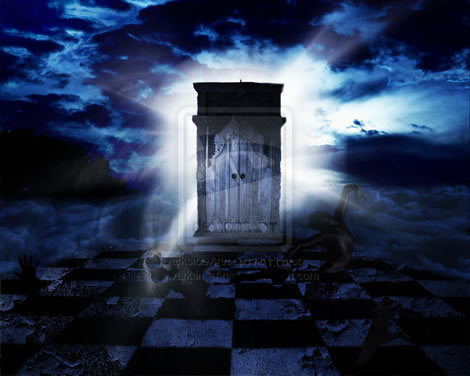 All this I pray to You in love and humility,
Good God of Possibilities,
God of Opportunities, God of Renewals,
God of Revelations, God of Doors,
and God of Life.

Amen


Image Ownership Credits
Next Prayer
Prayer Index
Website Home