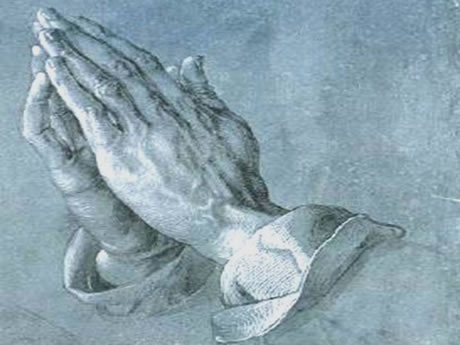 FOR THE DEPARTED ONE
Dear God, I pray to You,
for the repose of the soul of Your servant
whom You have called home to rest.
Please greet this loved one whom You created
with joyful trumpets and angel choirs!
You know that our life here on earth
is not always easy, but surely many of us try
to do what we can, to make the best of all
You have given us. Yet we are weak and human.
Please forgive every misstep and sin
of the one for whom I pray today.
Wash away all hidden faults and failures.

Let the good shine through brilliantly.
In Your mercy, absolve the departed,
Your child, who was loved here on earth.
May every human failure be forgiven.
Give us the continuing assurance that the one whose absence we mourn, and who is no longer with us, is safe in peace at last, returned
to the heavenly house with You
Who created us all.

Accept Your child back into your bosom,
rejoined with other relatives and friends
who have gone earlier into the hereafter,
and into the unending joys of eternal life
in your company and that of all Your saints.

All this I pray to You, Good God of Welcome,
Good God of God of Forgiveness,
Good God of Eternal Joy,

Amen

Image Ownership Credits
Next Prayer
Prayer Index
Website Home