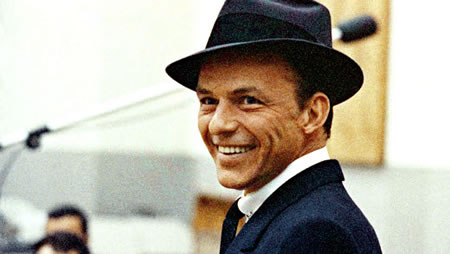 FRANK SINATRA
My Way - Orchestral
My Way - Frank Sinatra

Dear God,
Thank you for all those who enrich our lives with musical skills and achievements.
You gave great talent to the American singer Frank Sinatra. As You of course know,
he was born under inauspicious circumstances: his father a boxer, his mother
an abortion provider.

Frank worked as a shipyard riveter, but he had a voice of gold. Once he was "discovered" he gained world-wide celebrity.
Perhaps his most notable song was
My Way, a powerful paean to autonomy
and personal achievement.
I pray that my own way will also be Your way, and that my most important life achievement will be the salvation of my soul.
Help me always to discern the way
that will best lead me to You.
All this I pray in love and hope,
Amen