GOD BLESS AMERICA
God, please look with favor on our nation.

Help us make America beautiful again.

Let us bring true freedom to all citizens
and find and end to poverty
and discrimination.
Please bring amity, consensus
and cooperation to our lawmakers,
aiding them to put political considerations aside when elections are over, and take up seriously and cooperatively the work
of government, remembering the many lives lost to bring us peace.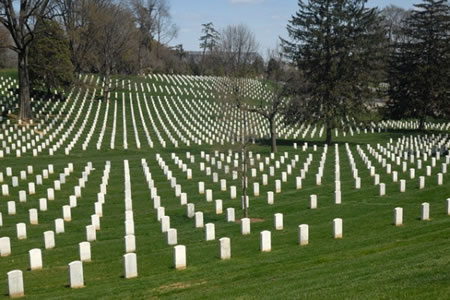 Please restore the faith of our people
in our leaders and our institutions.

Please let cordial, honest discussion
replace partisan bickering.

You have smiled on us and blessed
our nation. Help us now to live up
to our potential in governing our own land
and people, and in working cooperatively
with other nations for peace in the world.
All this I pray in Your Name with confidence,
Amen.
The song God Bless America was written by Irving Berlin during World War I, but had its great impact when the very popular Kate Smith asked him for a "patriotic song" during World War II, and he gave her the song. Hear Kate here.
Image Ownership Credits
Next Prayer
Prayer Index
Website Home
(c) 2011 Donn B. Murphy
Contact - Comment - Question? - dbm@nowstar.net