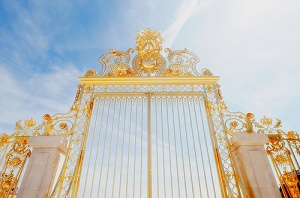 GOLDEN GATES
In our anticipation, Lord, we envision heaven
as a glorified city far high in the clouds.
Angels with fiery swords stand before
the portal of paradise with its shining gates
until Saint Peter arrives, ledger in hand,
to check our admission credentials.
Please see these feeble efforts, Lord,
not as any denial of the realization
that paradise is far beyond any imagination
we might have, but rather as our making
a simple human vision on which to pin our heavenly hopes.
Oh, God, let me find my way to You,
beyond this physical world in which I live,
beyond the farthest reach of my imagination,
beyond the last galaxies, and super-novas,
not in any outer-space, any material planetary place, not in in the clouds,
not in time itself, but in the eternal heavenly kingdom of Your heart.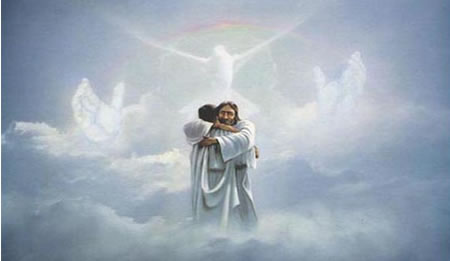 Let my simple imaginings suffice for now,
but I know always that they are the faintest, impossibly inadequate, shadowy intimations
of the reality of Your kingdom, Your glory,
the home of Your angels and saints,
and the final glorious reward of the godly.
Help me, Jesus, to merit entrance
for I can never be worthy without Your grace and Your love, and Your forgiveness, which I know you will bestow if I will only ask
in prayer, and in willing obedience
to Your Commandments.
My heart is restless, Lord,
until it rests with You
in Your heavenly kingdom, beyond the stars,
beyond space itself, beyond time.
Keep me safe, and let me come one day
into Your waiting arms.
All this I pray, my Creator, my God,
Amen

Image Ownership Credits
Next Prayer
Prayer Index
Website Home
(c) 2012 Donn B. Murphy
Contact - Comment - Question? - dbm@nowstar.net