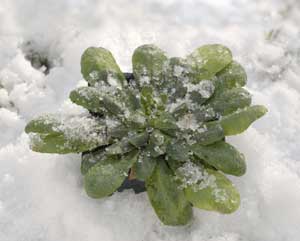 HOPE
Hope
is the
most active
of all the
theological virtues.
It walks past
the frozen flowers
and notices the green sprigs
above them.
It is small
and firm
and looks into
the face of God,
and says
"Good morning,
I knew you would be there."
It's on all the roads
to work today
and in the high clouds.
It's clean and pure.
It's deep in our souls, and sure.
Sister Mary Faith Schuster, OSB
©1997 - 2006, Mount St. Scholastica, Inc.
Image Ownership Credits
Next Prayer
Prayer Index
Website Home
Contact - Comment - Question?
dbm@nowstar.net