NOTHING MORE?
Dear Lord,
I have an unquenchable desire to know
that there is more to existence
than these brief years we have on earth...

I believe! Help Thou my unbelief!
[Mark 9:24]

The years are fleeting.
The older I get, the faster the days race by.
When I was a child of six, the time between Christmases was an eternity. Of course,
at that time, a year was a sixth of my life.
Now it is an 80th.

So there is an inevitably frightening
rush now toward the end, a dauntless autumn swiftness, with leaves-falling dead around me, but still with a luminous hope and a firm conviction that the end is not a final conclusion but a new pearly-dew sun-rising morning in Your great shining dawn.

Friends and acquaintances of mine make sudden unannounced exits, or suffer long debilitating final ends. Please, God, when my time comes, as it must, let me slip away easily and quickly if I may.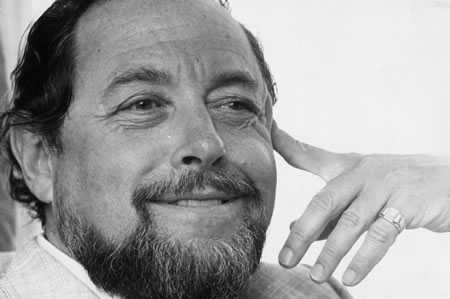 Dear Lord, the playwright Tennessee Williams,
whom You gifted with a beautiful poetic voice
as well as arresting insights,
put eternity this way in his play
Camino Real:
These are the moments when we look
into ourselves and ask with a wonder
which never is lost altogether:
"Can this be all? Is there nothing more?
Is this what the glittering wheels
of the heavens turn for?"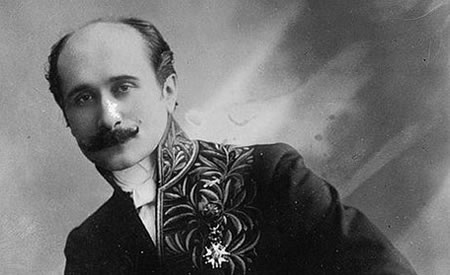 Another playwright also invokes the starry skies. Edmond Rostand gives his title character Cyrano de Bergerac,
a man with an enormous nose,
a cosmic concluding speech, in which he confronts death:
It comes.
Even now my feet have turned to stone.
My hands are heavy as lead.
But since Death comes I'll meet him standing. And with sword in hand!

I see him!
He, the noseless one,
dares to mock my nose! How insolent!

[Cyrano raises his sword, against invisible Death.]

You say it's useless. That I know.
But who fights believing
that every battle will be a success?
I fought for lost causes
and fruitless quests!

You there! I see you!
Thousands of you! All enemies of mine,
I know you now!

Ah! There's Falsehood!

[He cleaves the air with his sword.]

And Compromise!
Prejudice!
Treachery!

[He slashes out.]

Will I surrender? Strike a compromise? Never!

And there you are, Folly!
I know you'll be the one to take me down,
at last. But I'll fall fighting,
fighting still!

[He makes passes in the air, and stops, breathless.]

You've stripped me of the laurel
and the rose! Of glory and love! Take it all!

But when tonight I enter
upon the broad blue threshold of God's house
one thing I'll have, unstained, unsullied
and unbroken, as I bow before the throne
in low salute...

[He springs forward, his sword raised. It falls from his hand. He staggers and falls back.]

And that is... my... white... plume.


Dear Father, God, please let me
always hold to my expectation,
to my firm belief that "this is not all..."
and when my final hour comes, please grant me courage, faith and bravery to face the end
of this mortal life.
Let my "white plume" be not just my honor
but my soul, steel-strong, forged in the fire
of life's challenges, cleansed
by the Blood of the Sacrificial Lamb of God.

Please welcome me then, unworthy as I am,
on the broad blue threshold of heaven,
into eternal life in perpetual union
with You, my only Hope, my only Savior,
my only God,

Amen

Image Ownership Credits
Next Prayer
Prayer Index
Website Home
(c) 2011 - Donn B. Murphy
Contact - Comment - Question? - dbm@nowstar.net