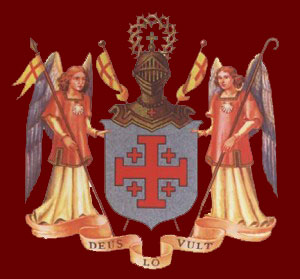 A PRAYER FOR THE EQUESTRIAN ORDER
OF THE KNIGHTS OF THE HOLY SEPULCHRE
OF JERUSALEM
Lord God of Love, of History,
and of the Holy Land where You were born, where You became Man, where You taught us
the sacred truths of our faith, and where You
gave up Your life on the Cross for our salvation,
We hold dear the hills upon which You walked and the places where You preached, revealing Your Gospel to Your apostles, and through them to all mankind.
Please bless the many dedicated and valianat Knights of the Order of the Holy Sepulchre who retain a great regard for these holy spaces in Palentine, and who for more than 900 years have maintained a protecting presence there.
With Your approbation, their many good works
and charitable projects will prosper both
in Jerusalem and across the globe.
All this I pray in confidence and hope,
Amen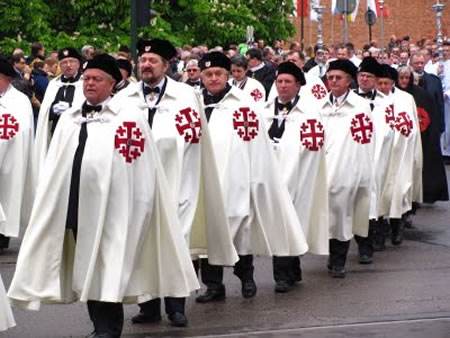 A Video Presentation of the Order
The Equestrian Order of the Holy Sepulchre
of Jerusalem is a major Catholic Order
of Knighthood under the direct protection
of the Holy See. This privileged recognition is shared with only one other Catholic Chivalric Order, that is The Sovereign Military Order of Malta.


Image Ownership Credits
Next Prayer
Prayer Index
Website Home

(c) Donn B. Murphy - 2013
Contact - Comment - Question? - dbm@nowstar.net