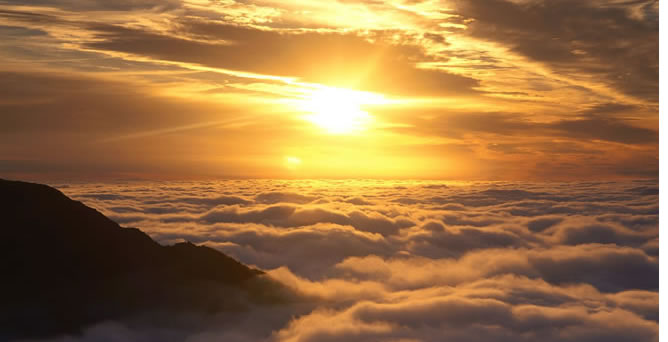 REVEILLE
Dawn.
Sunrise.
Fresh start.
New day, new beginning.
Bugle Call on Army bases across the world.
Another chance to be all that I can become.
I place myself on high alert,
my Lord and my Commander.
Focused. Intense. Soldier of God.
Listening for Your command.

On my mark.
Ready to go.
Obeying orders.
No looking back.
No stone unturned.
Full steam forward.
Eyes straight ahead.
Eye on the heavenly prize!

Reaching for the golden ring once more.

New chance. New challenge. New man.
Fire up the engines.
Lift off! Soaring...
Guide me, my God, through the skies,
past every temptation, every deviation,
every enemy of my soul, every distraction.
Aim me only and always to You,
My Lord Almighty, Captain of my soul,
Jesus Christ, my Commander,
my only Lord and God
forever and ever,
Amen