Dear God of All Saints,
You know we pray to our saints, as messengers or conduits to You.
As you also know, Lord, the authenticity
and provenance of some of our saints
is obscure or even unreliable.

Confusion of names, myths, and misty origins,
with unverified stories of miraculous cures, apparitions and incidents, enhance
or make questionable, our beliefs.
Yet You accept generously, I am confident,
all of our prayers, to whomever we pray them, and through whatever spiritual conduit
for we pray them, ultimately, to You.
In that open spirit, I commend to You
the humorously imaginary "Saint Baldrick,"
his followers, and among Your "littlest ones," children with cancer (often bald
from chemotherapy), who are aided
in good, fictional, Baldrick's name.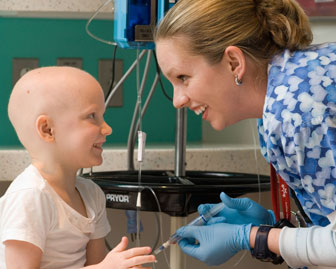 Bless all those charitable men, please,
who shave their heads each year
to raise money in "Baldrick's" name,
in solidarity with the little children
who lose their hair to chemotherapy.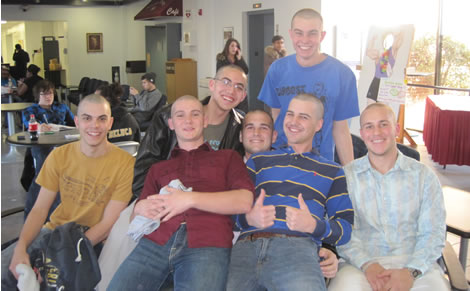 May those who suffer, and those who give
to aid their suffering, all be blessed
in Your clear eye, and richly, richly, rewarded in "St. Baldrick's" name.

Amen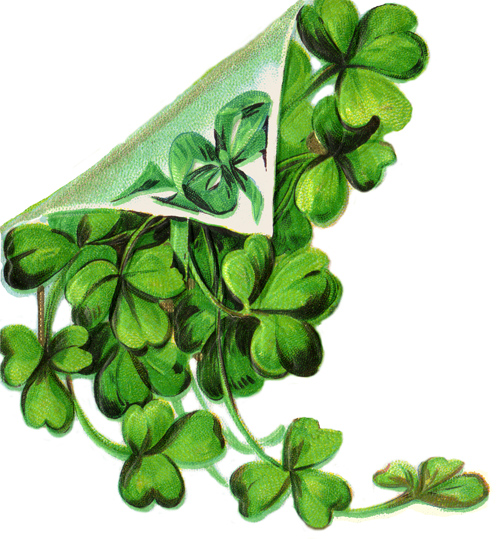 More information about St.Baldrick's Global Outreach is here:www.stbaldricks.org/
Image Ownership Credits
Next Prayer
Prayer Index
Website Home