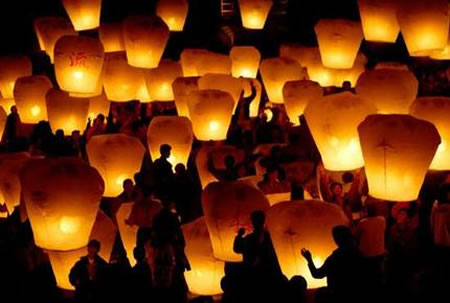 SKY LANTERNS
Dear God of Lights -
I know that people in Thailand make thousands
of large silk lanterns which they launch into
the night skies at special festival times, creating a stunningly beautiful spectacle.
If I may, please let me offer up these enormous projects of lights to You.
Please let each lantern be a prayer
for the many people who have carefully made and launched the lights - for me.
I see this sight as homage and petition rising to You, but also as a pageant
of human souls released from the confinement of their earthly bodies, radiant with joyful expectation, climbing heavenward
to be received in Your Paradise.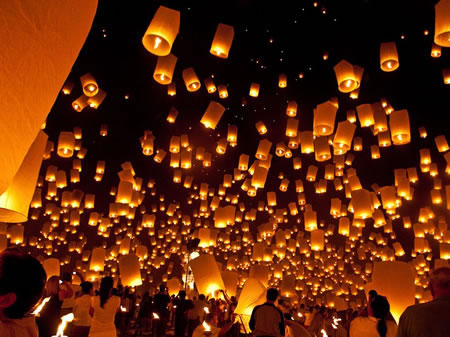 Let these spectacular lights bring You our hopes, our dreams, our prayers, our adoration and our love. As they disappear into
the night sky, let me imagine that they are coming into Your hands as a tribute
and a gift of love from the earth.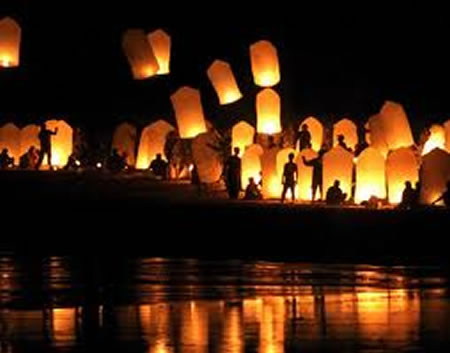 I pray for the souls of all those who labor over making the lanterns and launching them. May they all have favor in Your eyes for imagining and carefully accomplishing this spectacular project.
With love and prayers for all people
of the world, and that we may be enlightened through increased knowledge of each other,
I pray to You, God of Brilliance,
God of Love, God of Light.
Amen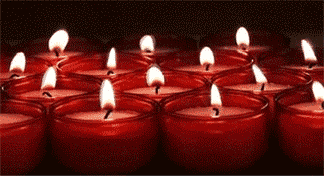 Image Ownership Credits
Next Prayer
Prayer Index
Website Home