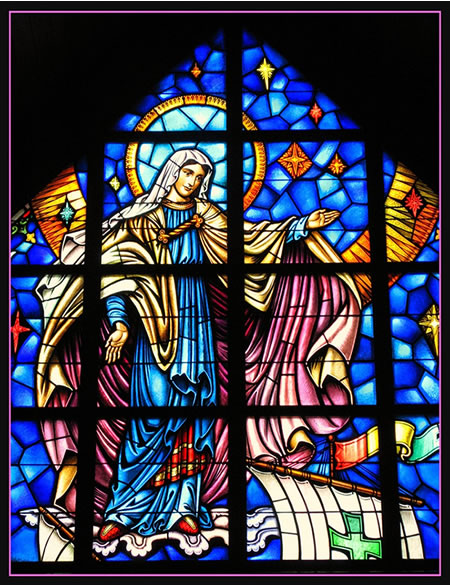 MARY, STAR OF THE SEA
Ave! Maris Stella!

Hail, Mary Immaculate, Star of the Sea,
the chosen one of all nations, of all women,
beacon shining across rough troubled waters
offering help and hope to all those adrift
who are alone, uncertain, in the darkest
of nights, desperate, unanchored,
seeking a safe harbor of hope.

You who held the Christ Child Baby Jesus
enfolded softly in your arms, gentle
on your lap, reach out now, I pray, hold us fast and safe from the coiling snares
of Satan, Prince of Evil and Darkness,
hold us fast in the perfect motherly security
of your generous grace.
You, Mother of Divinity, mother of us all, teach us how to pray, teach us how to love, teach us how to give, teach us how to trust, teach us how to believe, teach us how
to understand, teach us how, in our grievous sinful imperfection, to denounce our evil
ways and surmount our failures and to come
to know and please your Divine Son,
Our Lord God of all Perfection.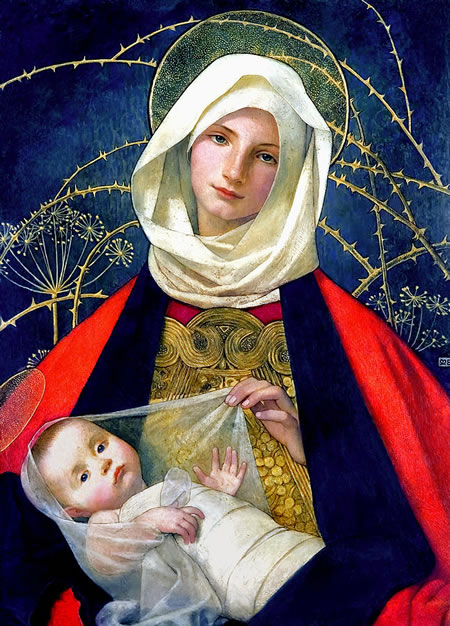 Please, Mary, be a compass to the lost
and lonely, a lifeline to the desperate
and discouraged, a hope to the hungry
and unbelieving, and guide us all surely
to the starry portal of heaven, to be there presented under your patronage
before the throne, of your Son,
Our Lord and God.
Amen

Image Ownership Credits
Next Prayer
Prayer Index
Website Home

(c) 2011 Donn B. Murphy
Contact - Comment - Question? - dbm@nowstar.net